EDIT MAIN
Welcome Back!
We are so excited for our new year to begin! We will miss our great leaders who graduated, but there are a few fantastic youth stepping up to lead our group!
The Fellowship of Christian Athletes
FCA is a student led organization. Students do not have to be athletes to be members. We include all students who are interested in grades 7 through 12. We meet two days a week, Tuesdays at noon. We have Bible Study, Group Discussions, Praise and Worship. Some of our favorite activities that we do each year are: Lock-in (with movies, fear factor, and all night games), Snowtubing in Bricktown, Gamedays at OSU, and volunteering for the Oklahoma City Memorial Marathon.
Our Huddle Leader, Mrs. Stallings, was named an FCA All-State Coach. She was honored in Oklahoma City and received a large plaque from the Oklahoma FCA - this speaks very highly of our group. She felt the honor was earned by all the members of FCA since the students are the ones who really make it work!
Oklahoma City Memorial Marathon
We run in honor and remembrance of those who lost their lives in the Oklahoma City Murrah Building Bombing on April 19,1995.
We volunteer in honor and remembrance of those who lost their lives in the OKC bombing; we also volunteer for the loved ones they left behind and for the thousands of runners who are running in their honor.
The Glencoe National Honor Society and the Fellowship of Christian Athletes have volunteered at the marathon since it began. Every April about a third of our junior high and high school student body heads to Oklahoma City before 3:00 A.M. Some of our classmates go to the city on Friday with Mrs. Stallings and Mrs. Wright. They spend a couple of days helping set up before the marathon. We get there that morning and our day is filled with meeting the needs of the THOUSANDS of runners. We give them blankets as they cross the finish line, put medals around their necks, hand out drinks and tons of food to them, carry hundreds of bags of ice, direct other volunteers who aren't sure what to do, and THEN we help clean up - all before heading back home to sleep.
The kids are so very exhausted, but they are already looking forward to going back the next year. See, they get to see triumph in the faces of those who run - it's not about how fast you run, but about the effort a person puts into just finishing something!
Our kids receive tons of praise for their hard work every year, but I believe they do this - not for the pat on the back, but so that they can feel good about actually helping others.
We will NEVER forget!!!
I am honored to be allowed to be their advisor and sponsor. These kids are amazing!
- Donna Stallings
Mia is cancer FREE!!!!
She rang the bell!
We celebrated with her!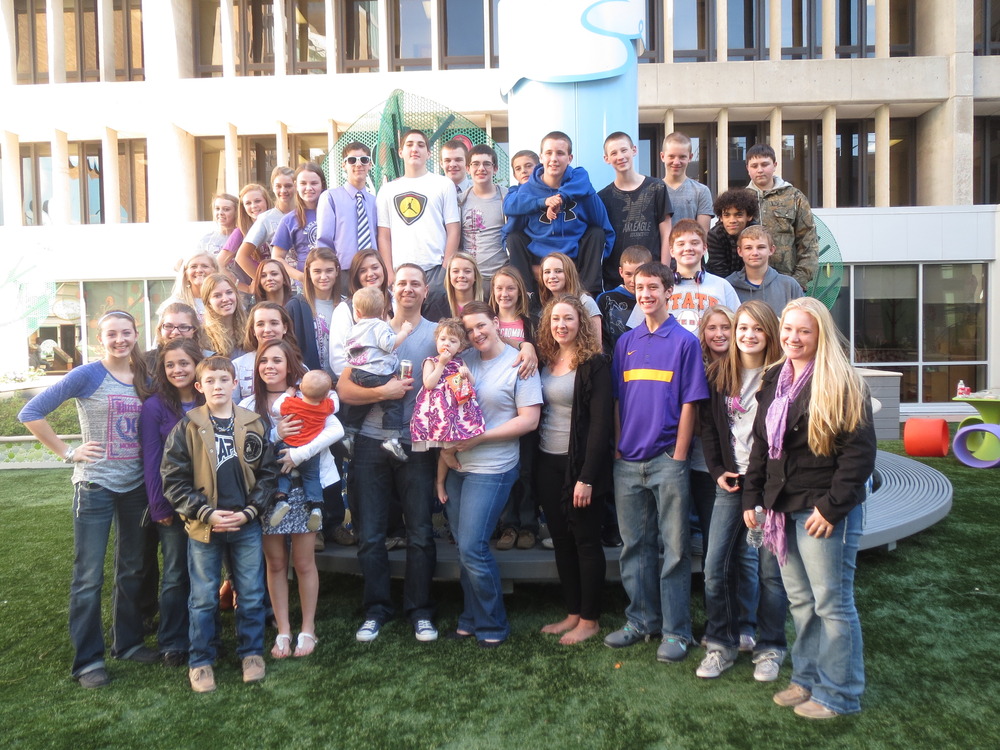 Thirty-eight students from our school, along with Mrs. Stallings got to attend a celebration party for Mia. You can read her story on the page below if you do not already know about her. We had a lot more students who were involved in her journey but who were unable to attend because they were supporting another of our students that day.
The celebration took place at the children's village which is located at the OU children's hospital in OKC. Mia and her family have captured our hearts. We will continue to pray for her life to be cancer free, and we will pray that a cure can be found so others won't have to go through what she has had to endure over the past sixteen months.
Look for more photos on the NHS webpage. They were also very active in all we did with Mia and her family.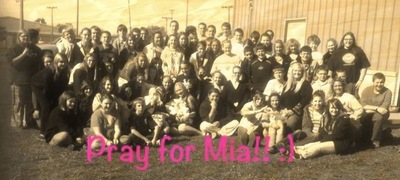 Mia is a little girl who is now 19 months old. At the age of 16 months doctors discovered she had stage 4 Neuroblastoma. Mia is fighting this horrible cancer, and our group has been praying for her constantly. We also joined with the honor society and had an angel prayer walk for Mia. Mia is still taking chemo treatments and they hope to remove the tumor from her tummy soon after Christmas. Mia was able to come to the school and meet us a couple of weeks ago between her treatments. It was an amazing day. She also brought bracelets to the students to remind us to pray. We will keep you updated.