The Varsity basketball game Friday, November, 13th against Riverfield has been moved to December 19th.

Veteran's Day Assembly will be Wednesday, November 11th at 1:00 in the Event Center. Veteran's are welcome to come to lunch at 12:00.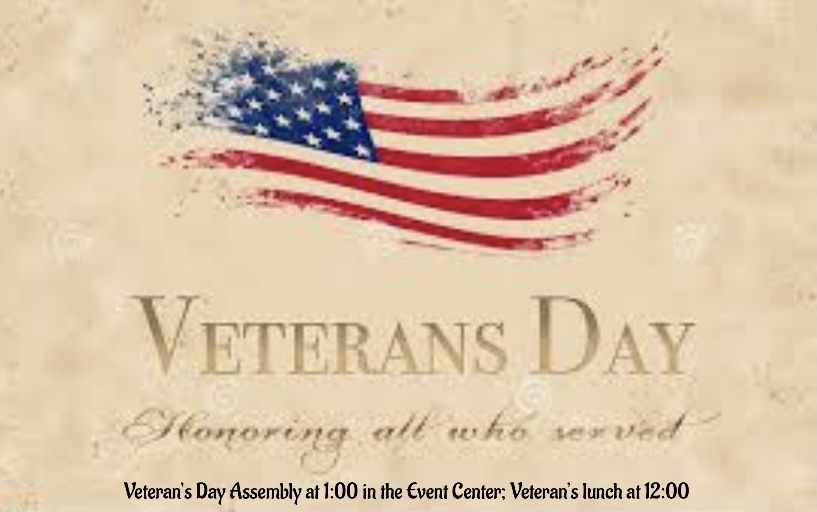 First game starts at 2:00!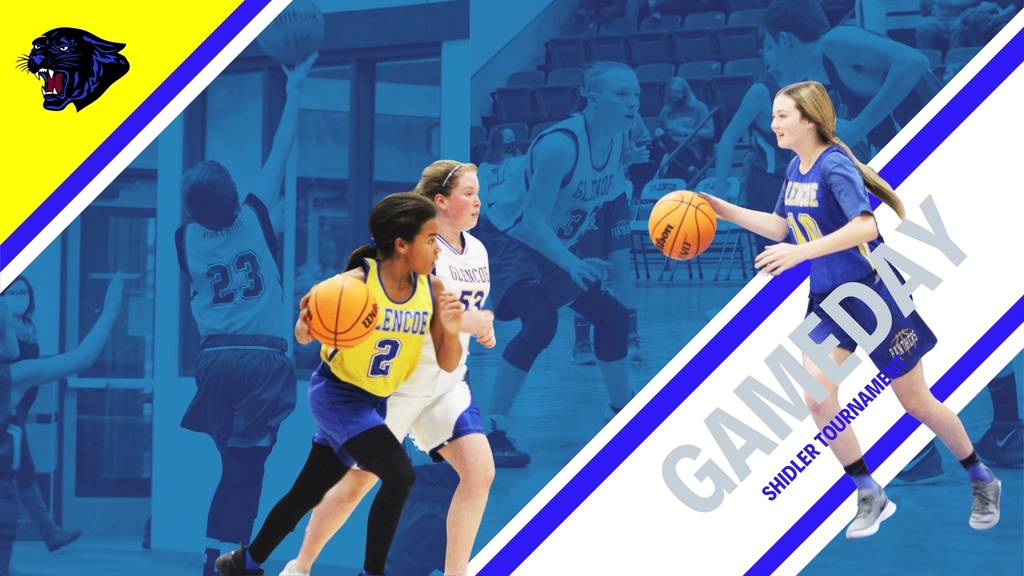 Picture Retakes and Sports Pictures Tuesday, Nov 10th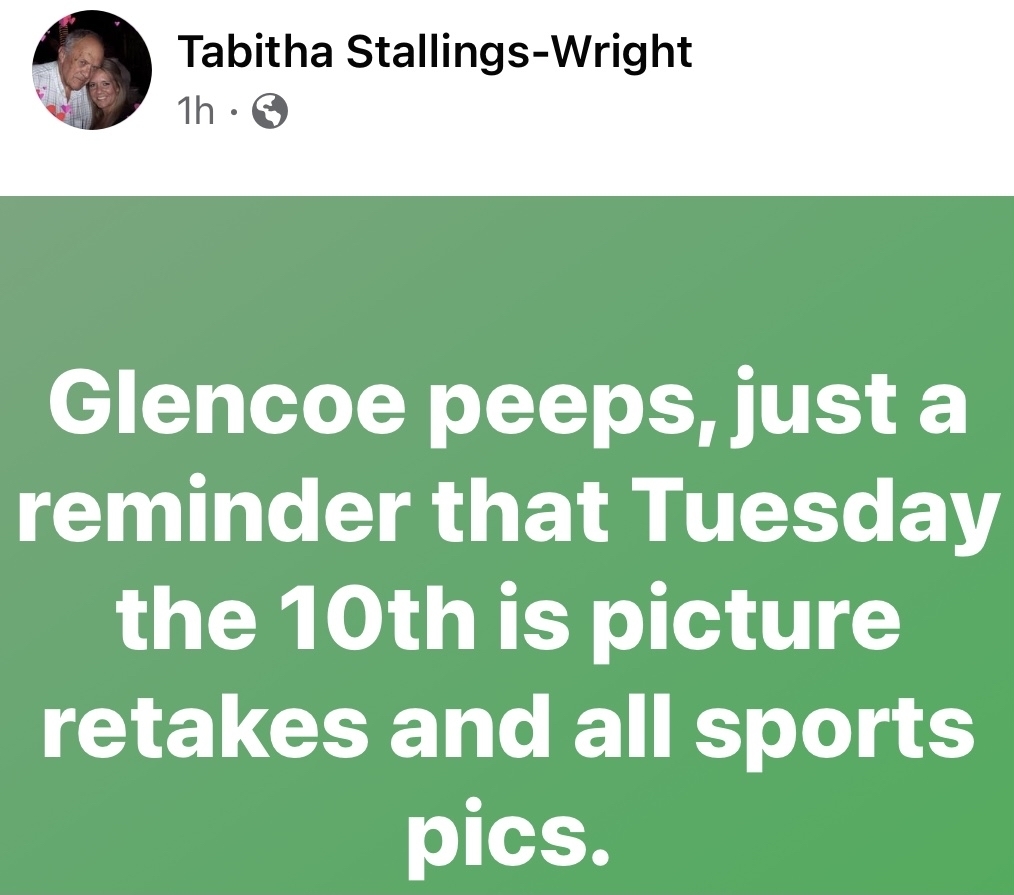 Updated Shidler Tournament 7/8 girls and boys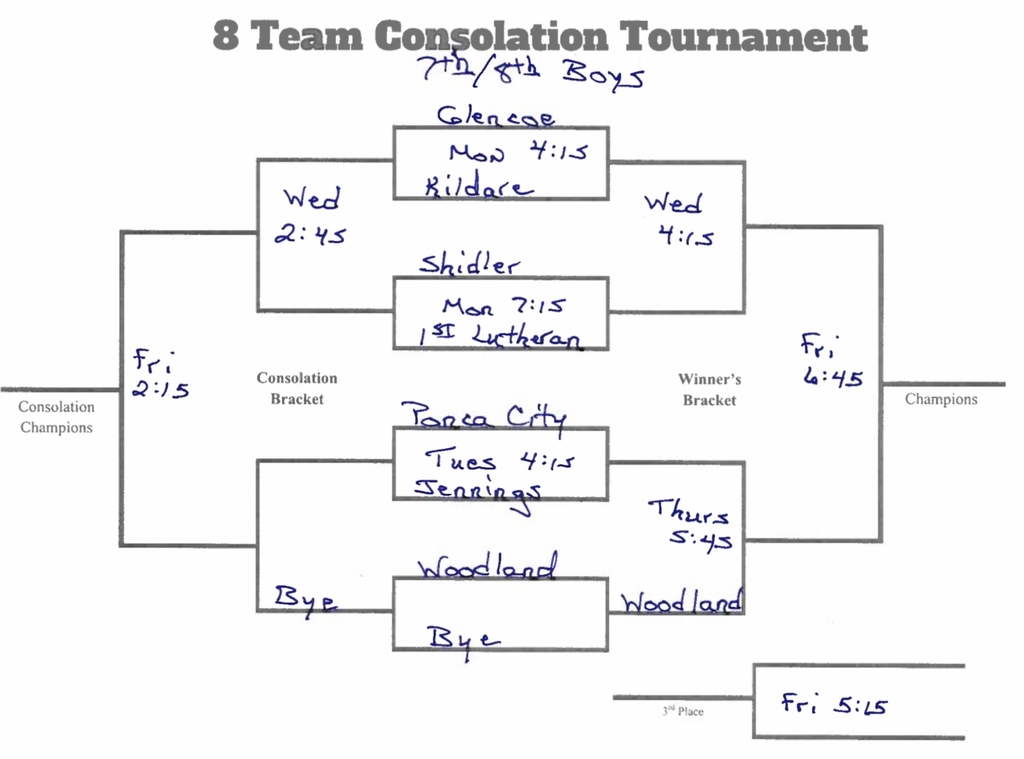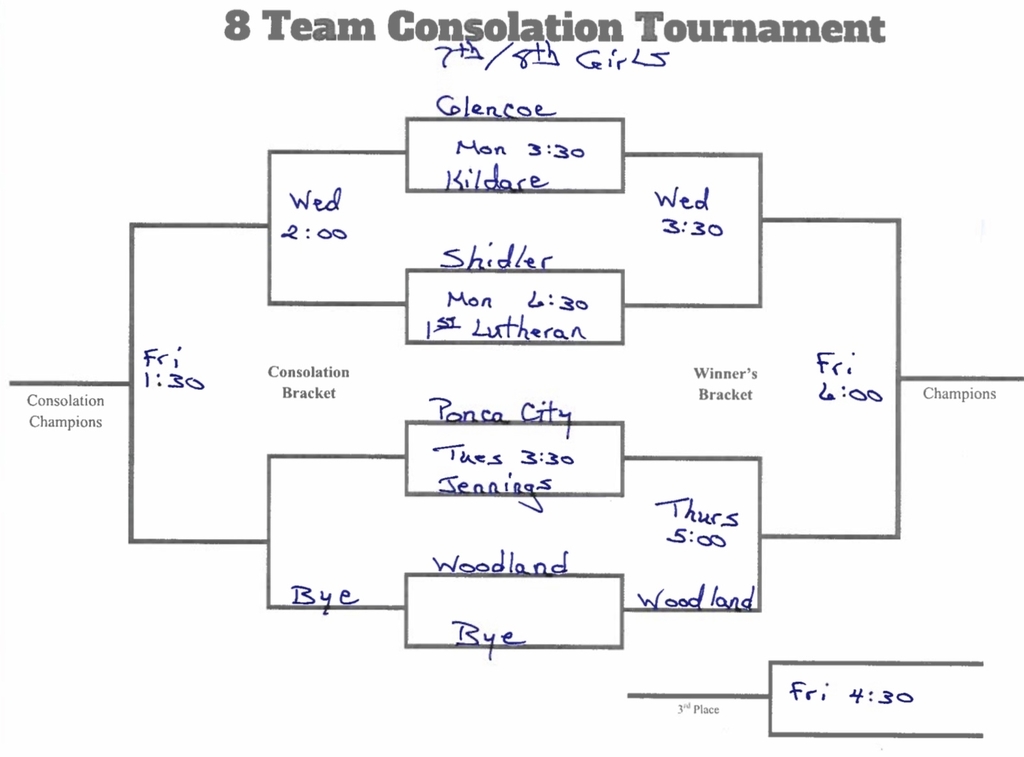 Updated Shidler Tournament 6th grade girls, 5/6 grade boys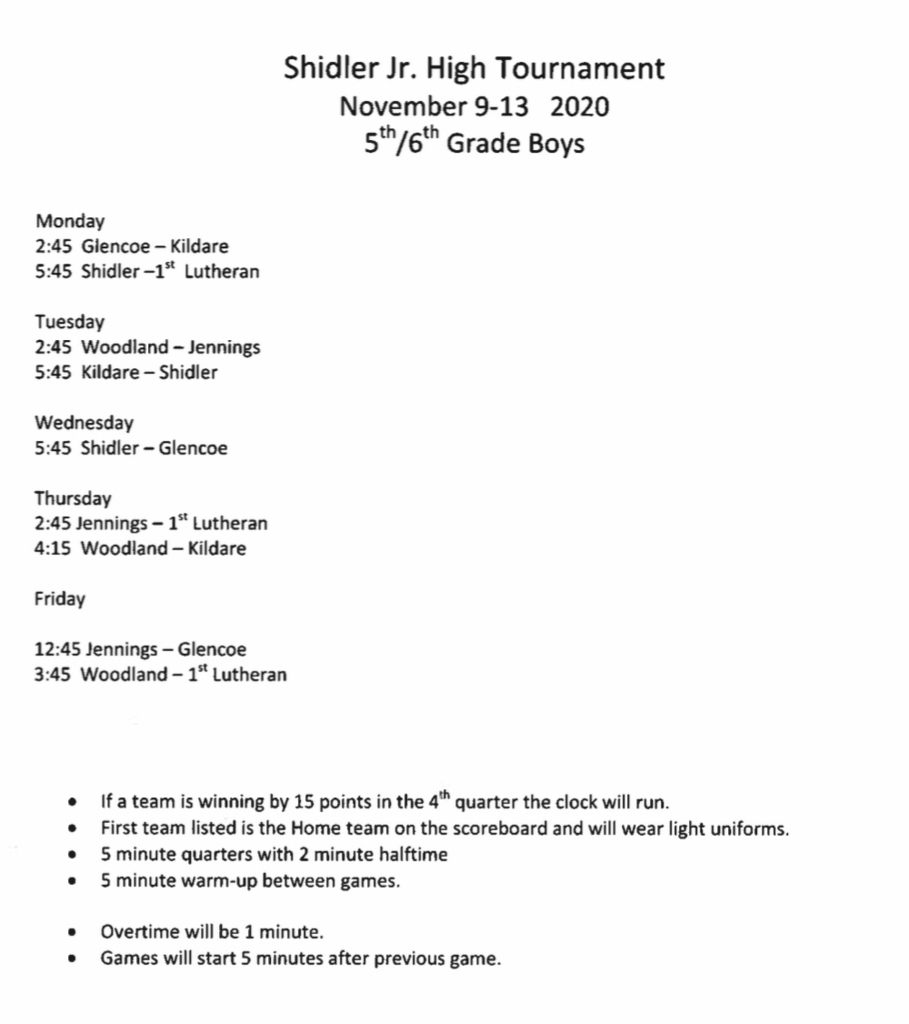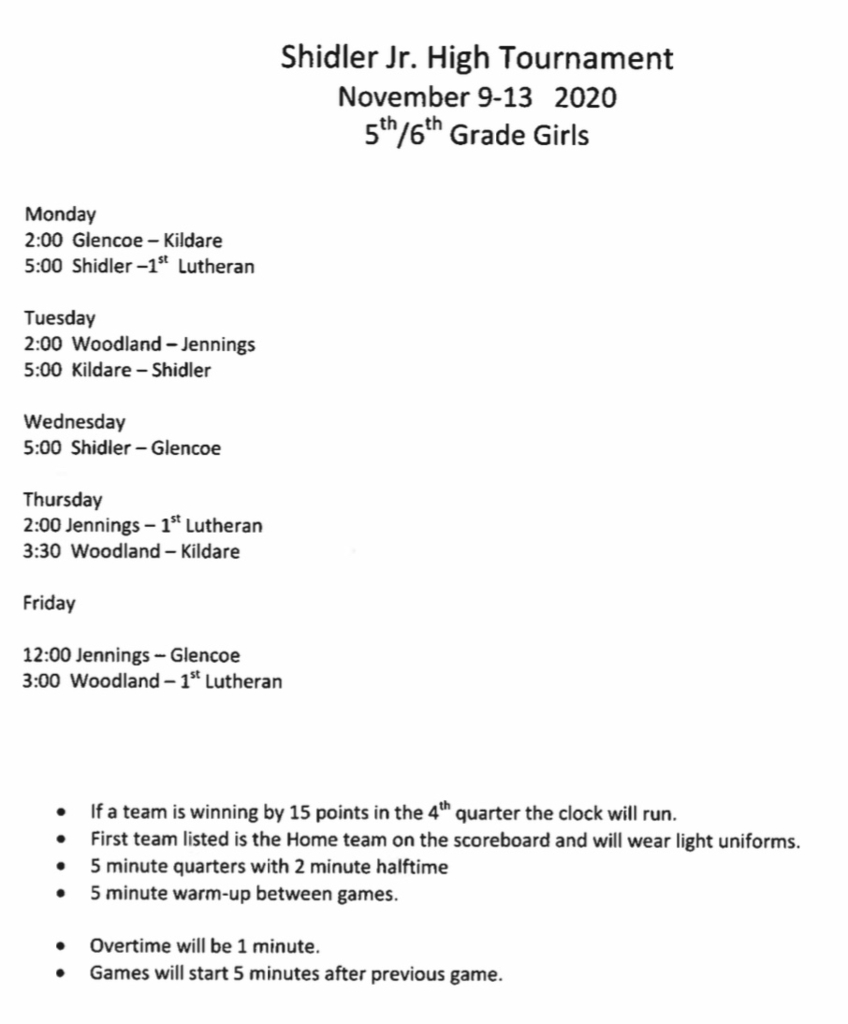 Attention!!!! The HS basketball game scheduled for tonight Friday November 6th has been CANCELED due to Earlsboro being quarantined for the next 14 days.

Varsity basketball this evening, November 6th, against Earlsboro is canceled!

5/6 and 7-8 games at Anderson Masks are required! Glencoe fans need to sit in the designated visitors section.

Join us tonight for HS basketball and celebrate our senior players at Senior Night. Girls game at 6:30, Senior Night ceremony following the girls game. Thank you to our game sponsors!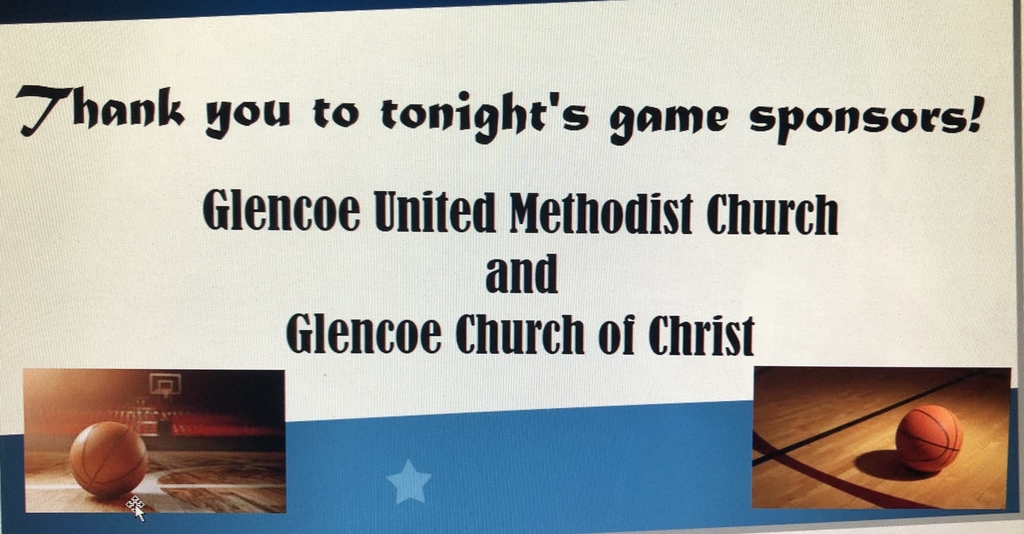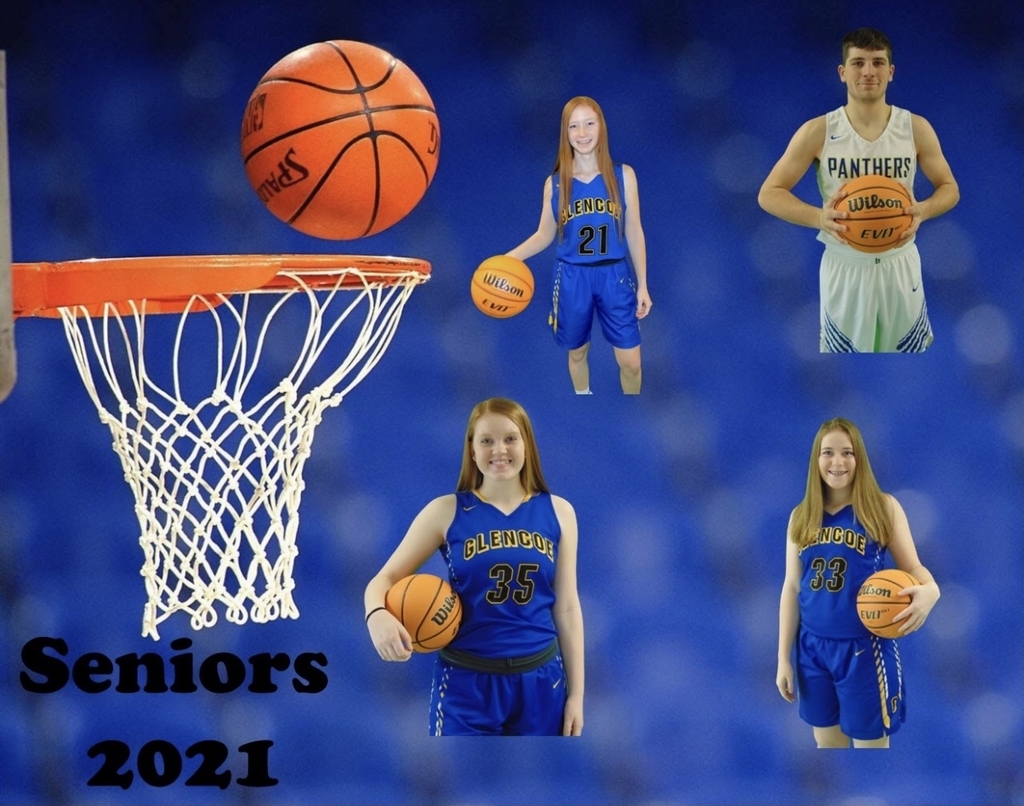 Basketball Roster shirt orders are due Thursday, November 5th. Return the form to school or order at the game tonight!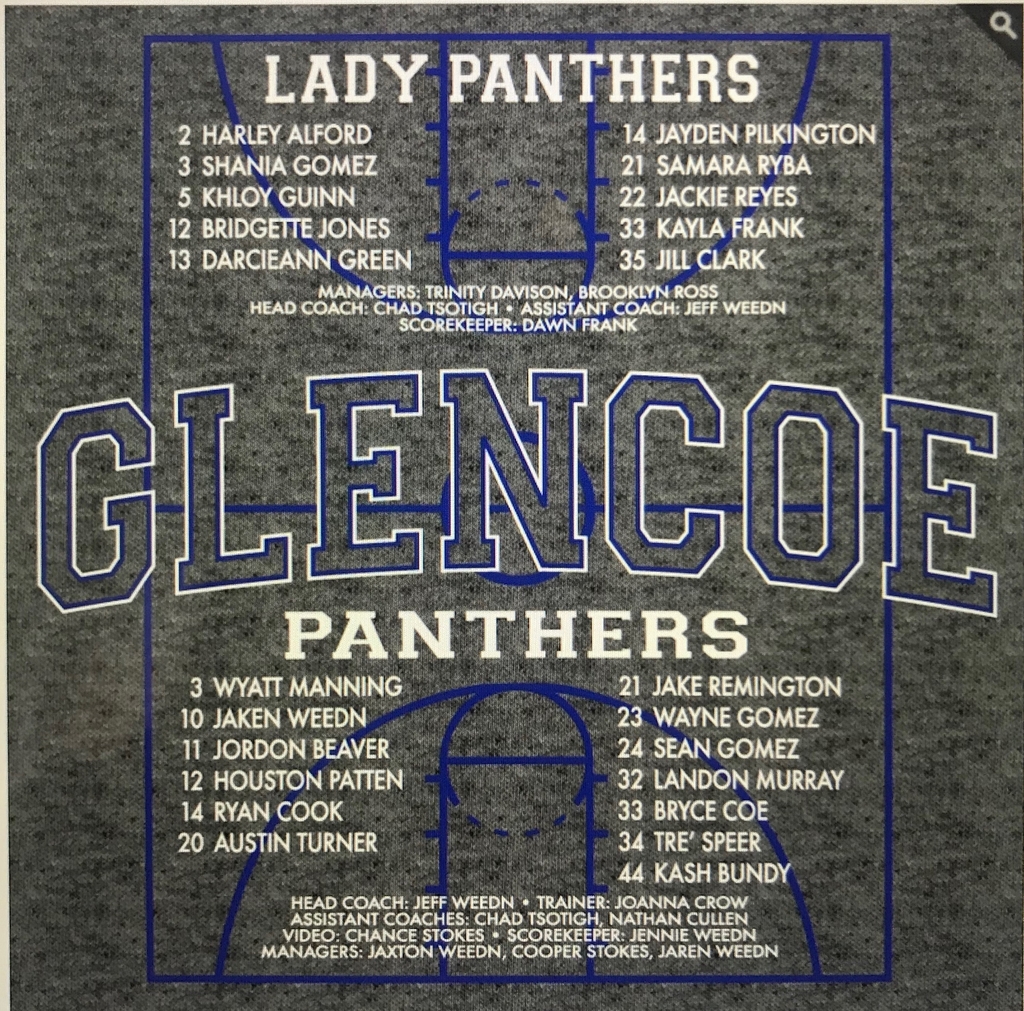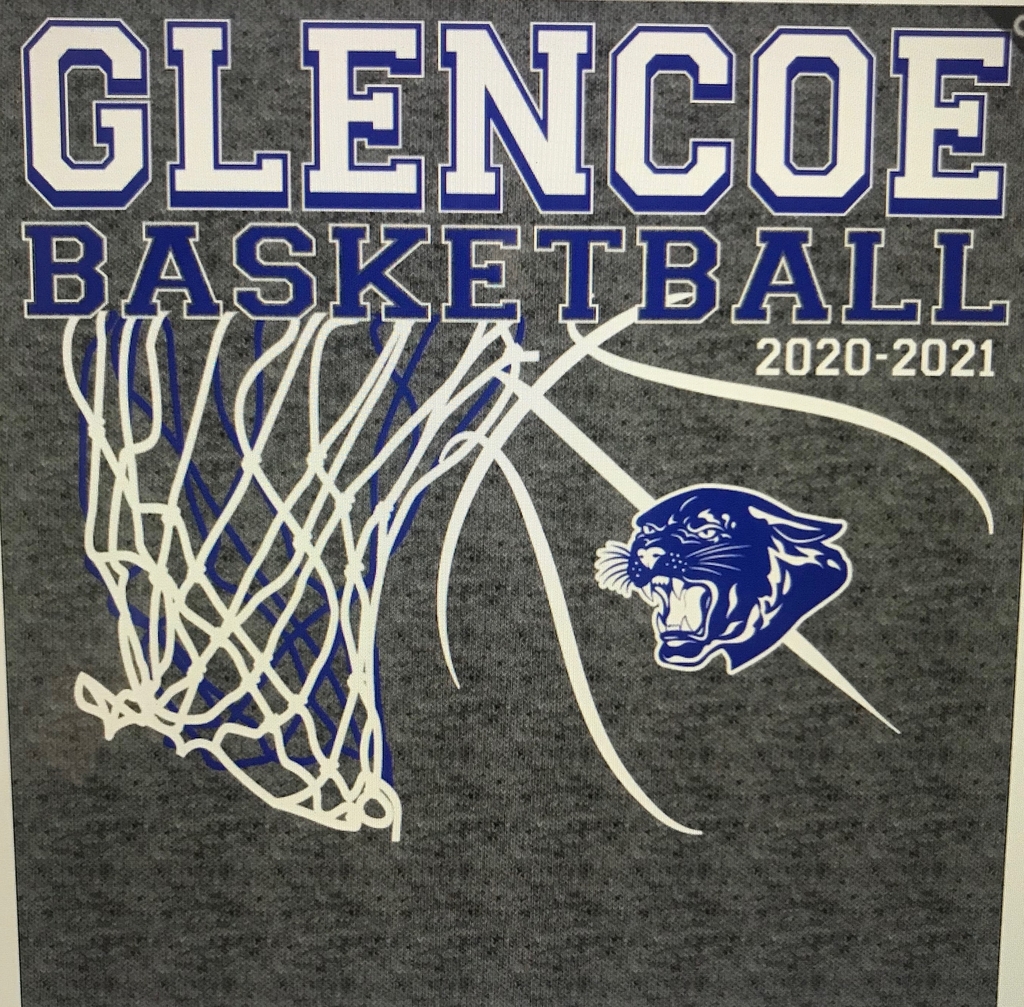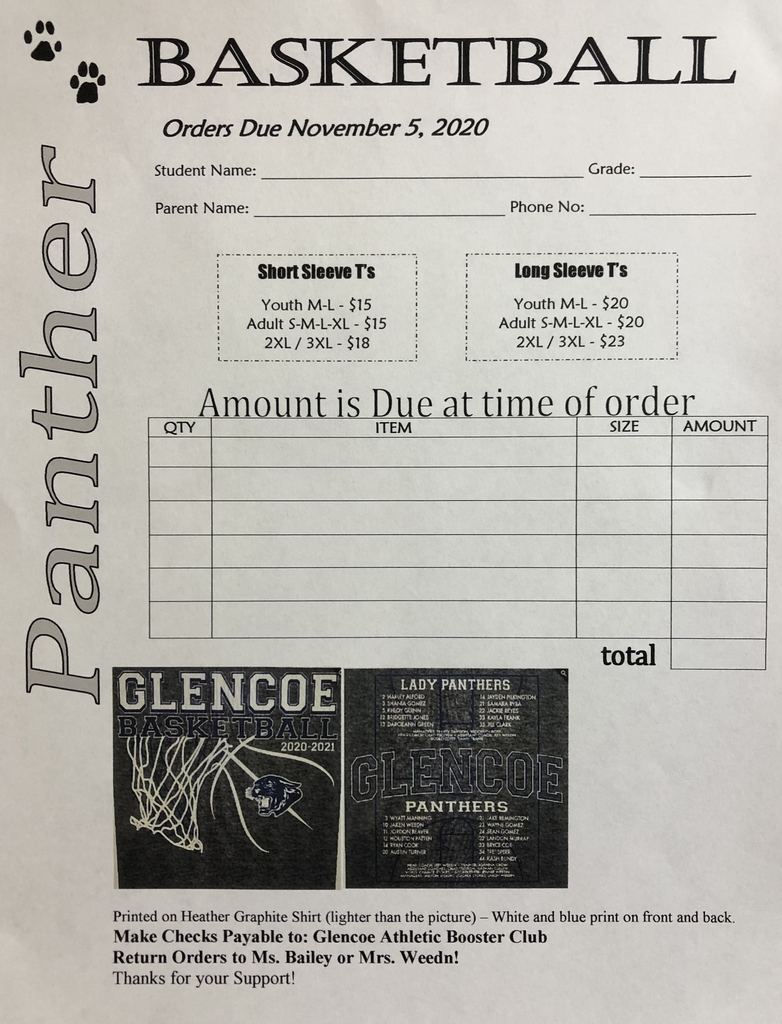 Sam Snider and his parents spent 2hours this Sunday helping clear fallen branches from around the school. Another great example of how Glencoe students and community are paying it forward!!! #PayingItForward #RandomActsOfKindness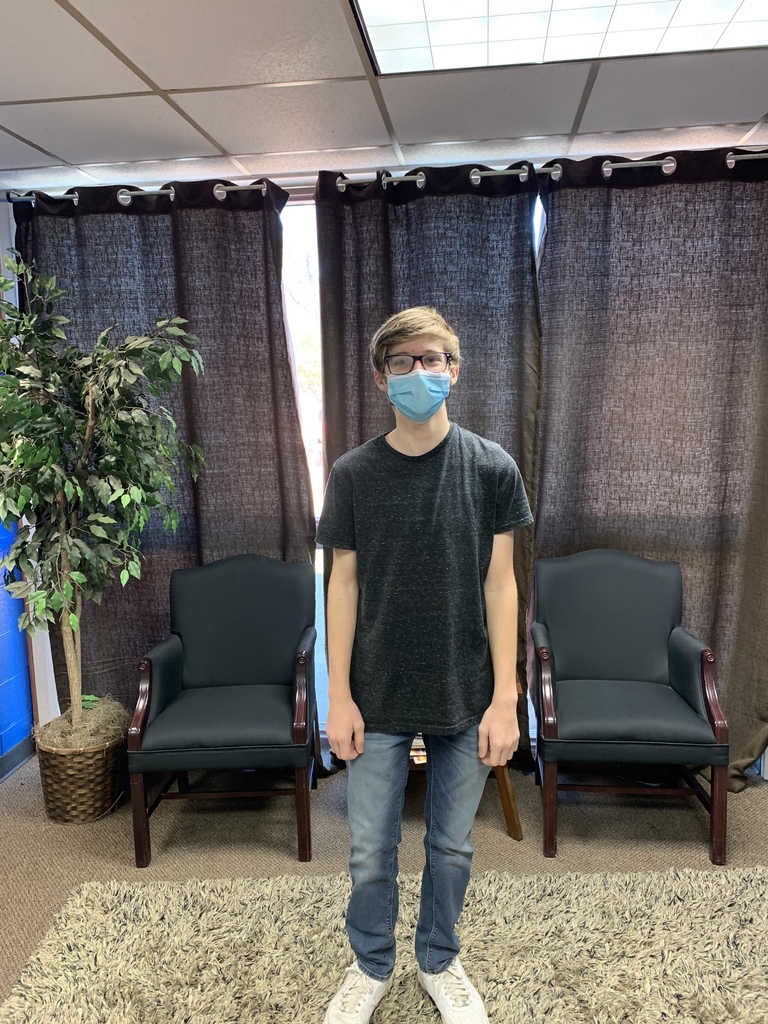 Congratulations to Chance Stokes and Reina Nishimuta on being Students of the Month for October!!!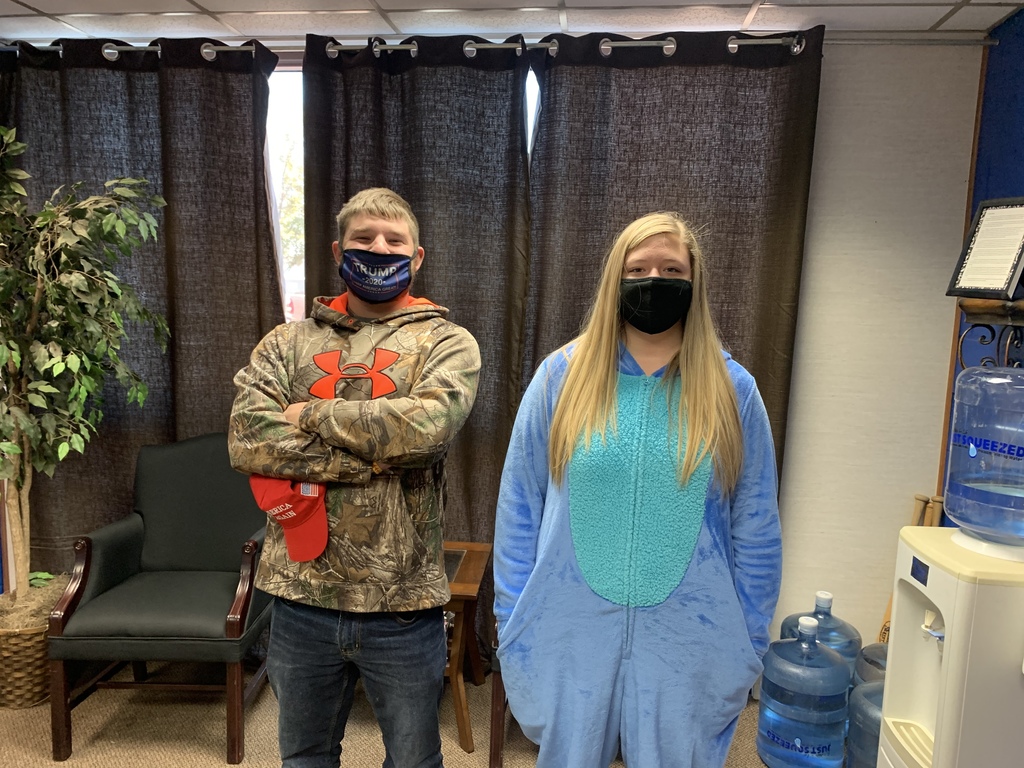 Be prepared for flu season!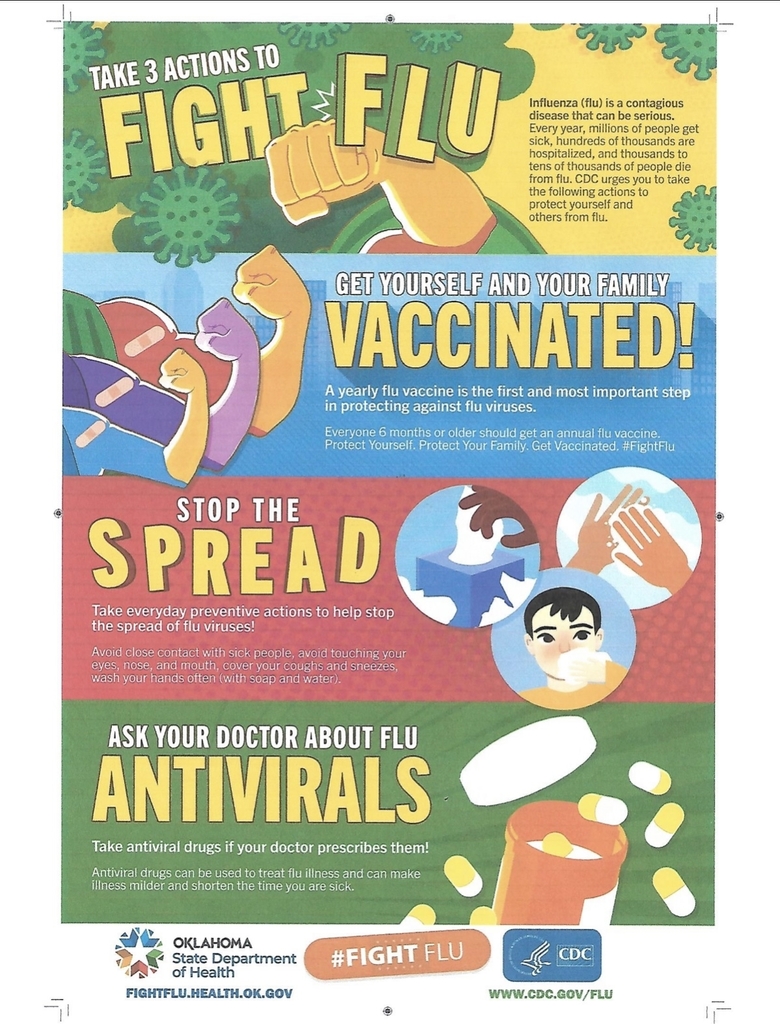 Final day for pumpkin entries is tomorrow Monday November 2nd. 🎃

Make up dress up days: Nov 2nd and 3rd Monday is Pajama Day Tuesday is Twin Day

The 5/6 and JH BKB games at Frontier on Monday November 2nd have been CANCELED due to a COVID-19 outbreak.

Time Change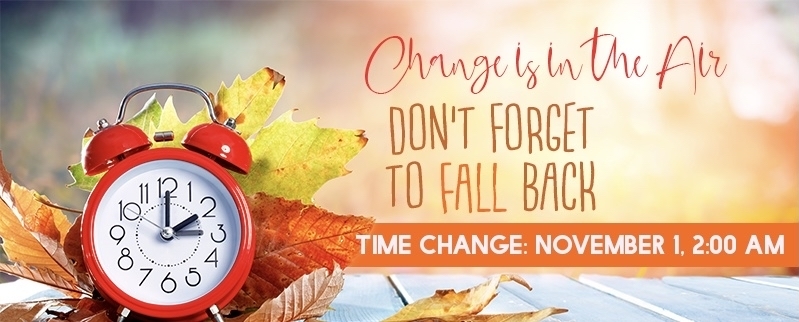 5-8 Basketball at Frontier, Nov. 2nd 6th grade girls only and there will NOT be a 7/8 girls game. 5/6 and 7/8 boys will play normally. Only 50 fans will be allowed for each grade level. Be prepared with a mask!

Meet The Panthers is tomorrow! Concession opens at 5:30, activities begin at 6:00! Don't forget to bring a mask (including players).