Address for tonight's game at ACCS 1120 E Hefner Rd OKC, OK - 73131

It's Game Day!! Welcome back Tré! #GameDay #34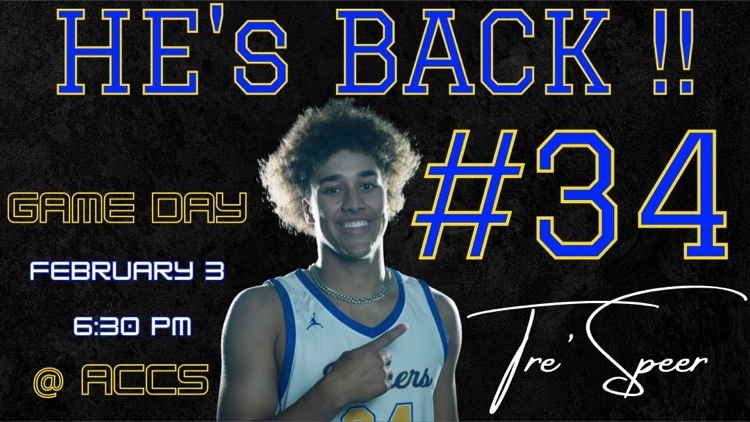 We will be hosting our Local Show February 11th at 9:30 a.m. We invite everyone to come see all of the hard work our 4-H & FFA members have put into their animal projects. We also invite you all to join us for a complimentary dinner in appreciation for everyone's support of our booster club and our 4-H & FFA members! We will be hosting a spaghetti 🍝 dinner at 4:00 pm in the school cafeteria!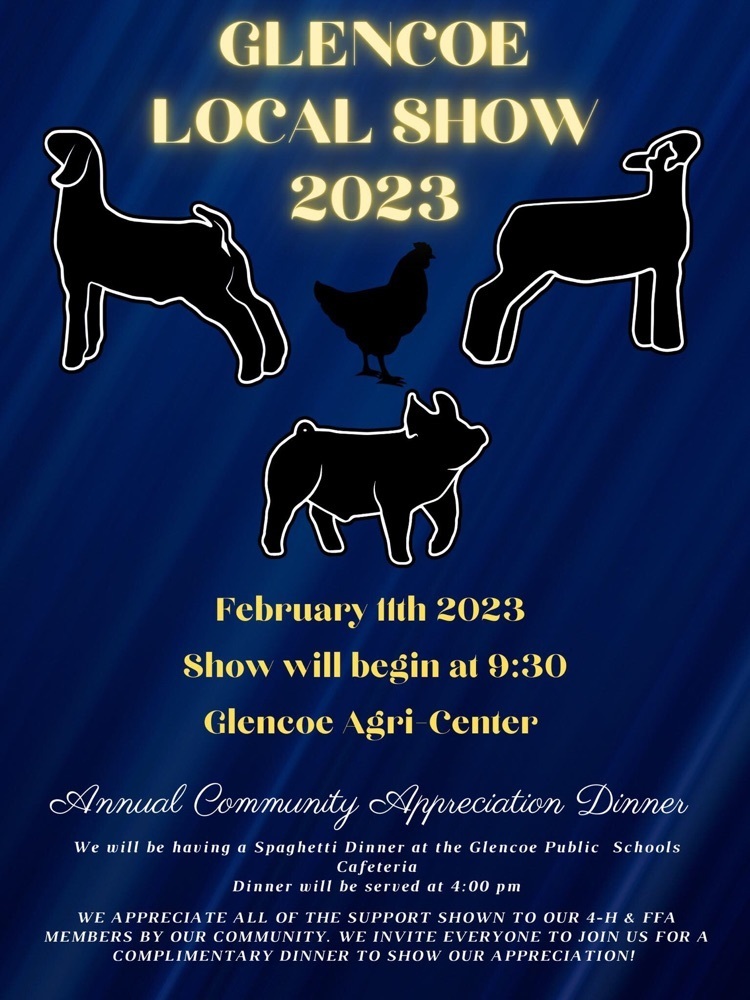 Thursday, February 2nd: 5/6 and JH basketball games at Pawnee have been cancelled

Glencoe Public Schools will be Distance Learning Thursday, February 2nd. While much of the district is ok, roads on the south side of town, which covers 2 of our bus routes, are unsafe for travel.

Senior Day activities will take place at 2:00 Saturday, February 4th. Games will begin at 2:30.
Prayer Breakfast has been canceled due to frozen pipes. Please tell your friends.

Glencoe Schools will return to in-person learning Wednesday, February 1st. Virtual day assignments will be due when we return. Mr. Reeves will continue to monitor the weather for Thursday, but that will potentially be a Thursday morning decision.

Blood Drive this Wednesday at the Jennifer Lazenby Event Center. Come help save a life. 11am to 2pm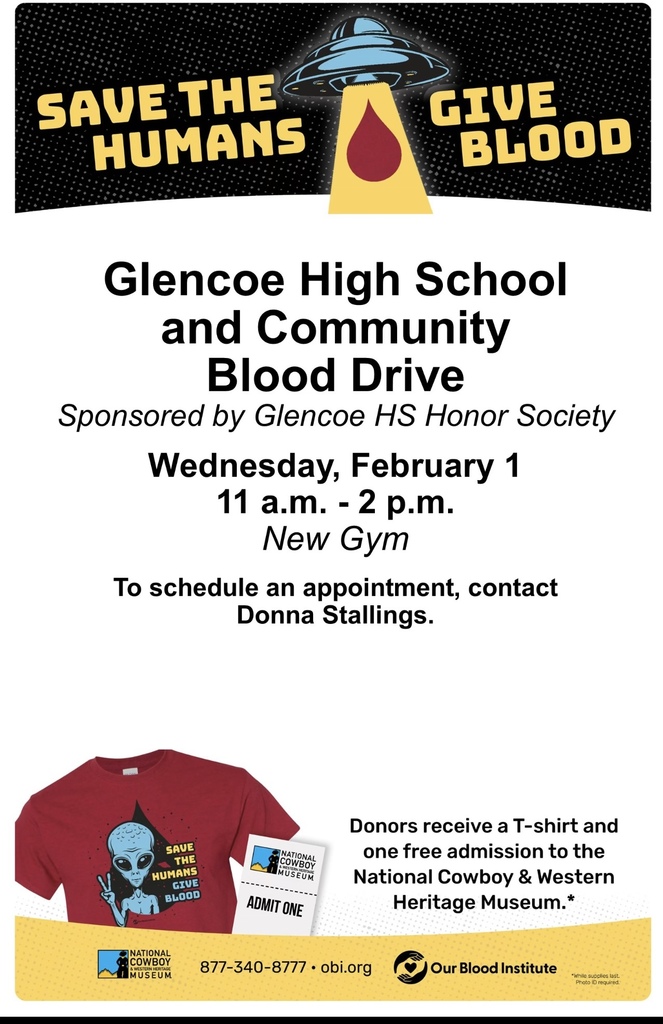 Glencoe Schools will be Distance Learning on Tuesday, January 31st due to the potential of inclement weather.

We had great time helping out Saturday at the Larry Box Memorial Swine Jackpot! Larry Box was a great man and we are thankful for the opportunity to pay our respects for the 7th year! Furthermore, congratulations to all exhibitors who came out and showed today! We look forward to next year! 🐖👍 Left to right: Vice President Bryn Cook, Reporter Nola Ross, President Morgan Matheson, Sentinel Madison Criswell, Secretary Hagan Martin, Treasurer Abbey Crawford, and Historian Riley Martinez.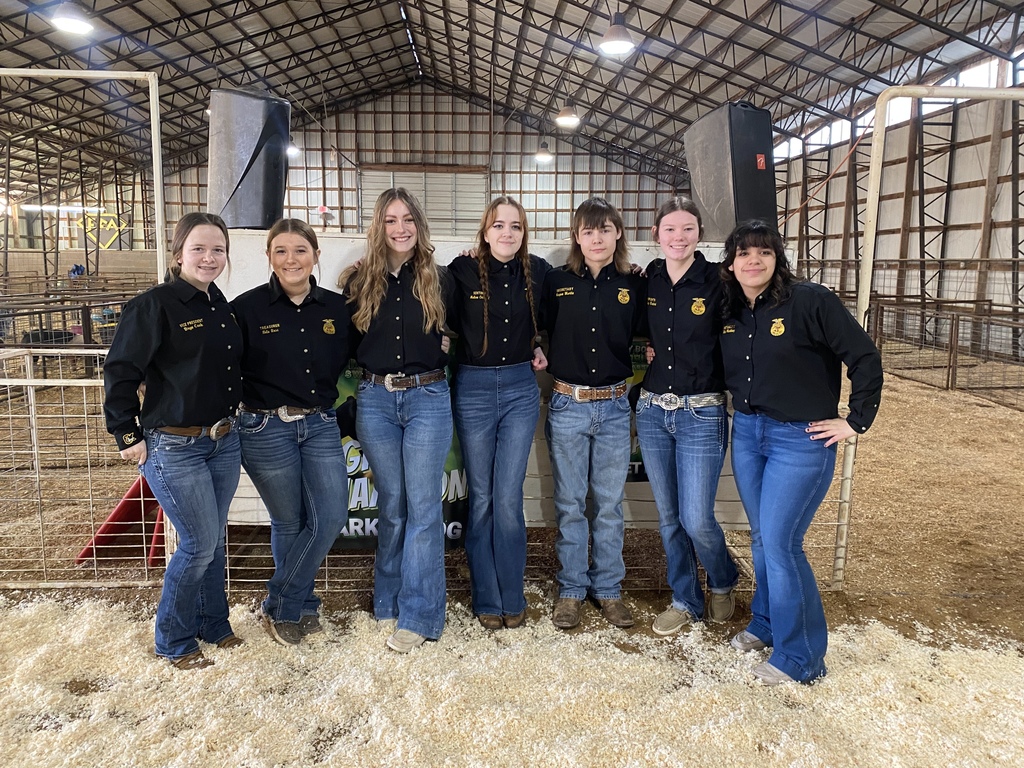 Congratulations to the Glencoe FFA Lamb showman who attended the Cushing Pipeline Invitational Jackpot! We wish them luck with any upcoming shows! 👍🐑 Furthermore, Congratulations to our friends who showed under Glencoe 4-H! Sunday (1/29/23) CUSHING PIPELINE INVITATIONAL LAMB JACKPOT Brenna McAlister: 1st Place Hampshire 3rd Place Crossbred DannLee Bundy: 2nd Place Shropshire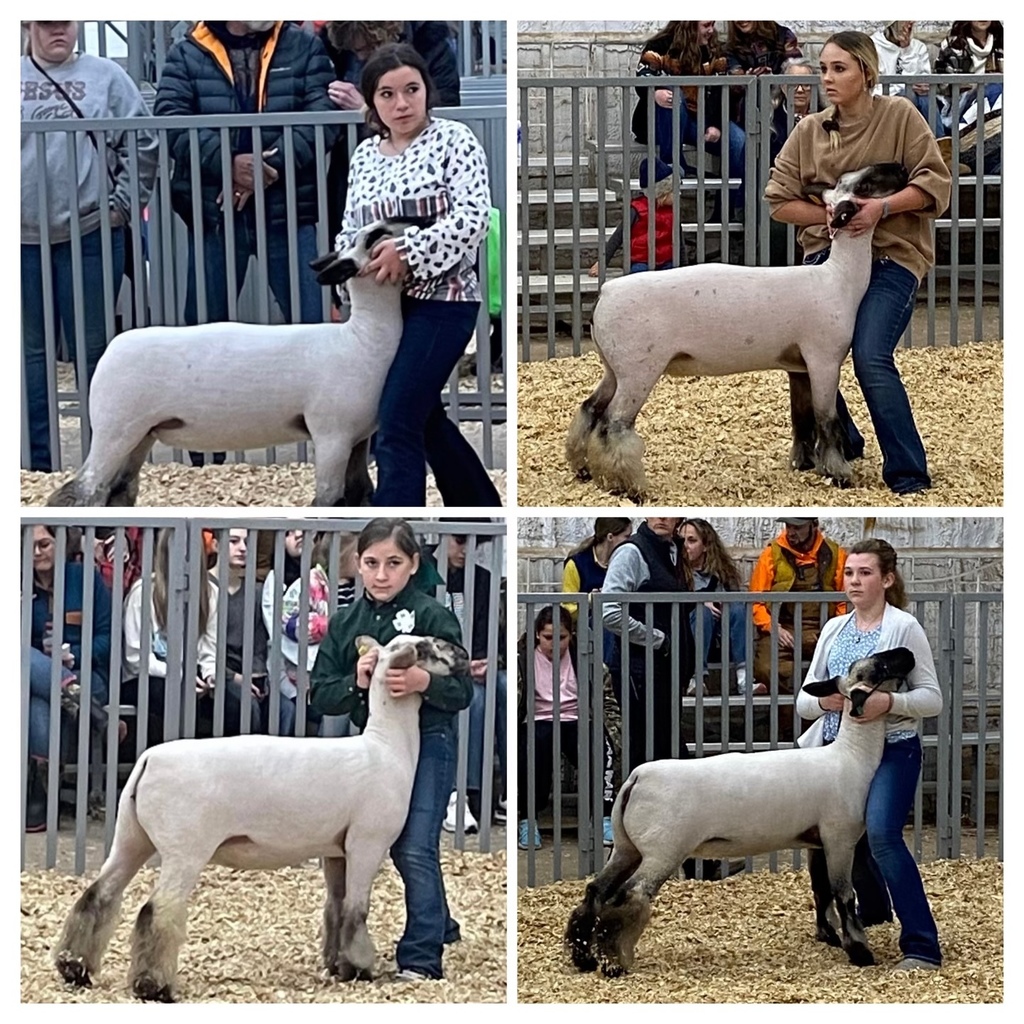 The JH/Elementary games have been CANCELED for Monday, January 30th

It's Game Day! Varsity teams taking on Yale! #GameDay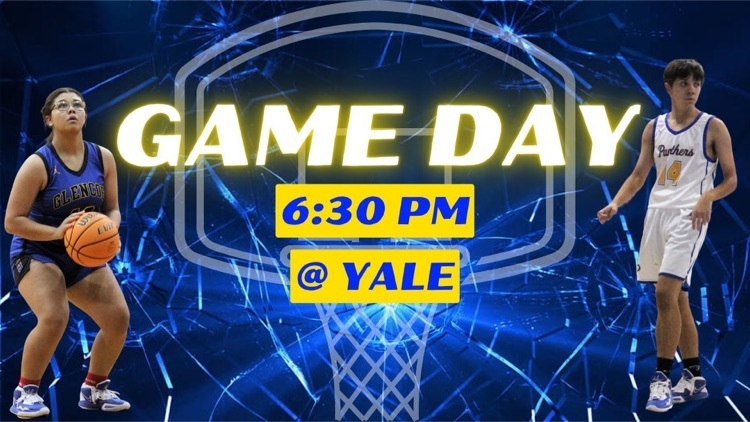 It's Game Day! 5/6 and JH take on Hominy! #GameDay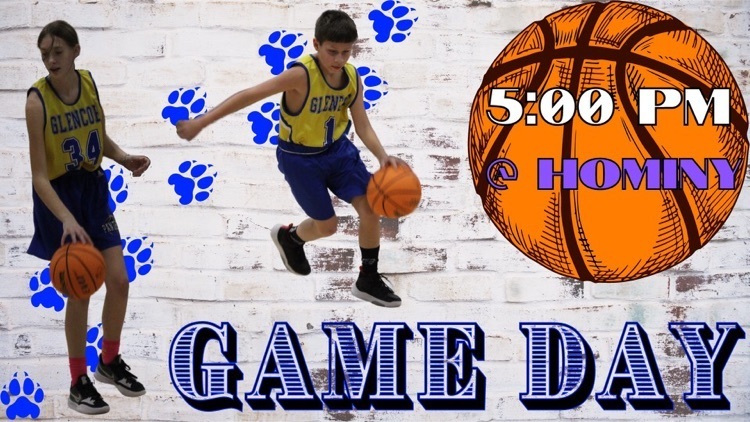 5th grade Recycled Materials Projects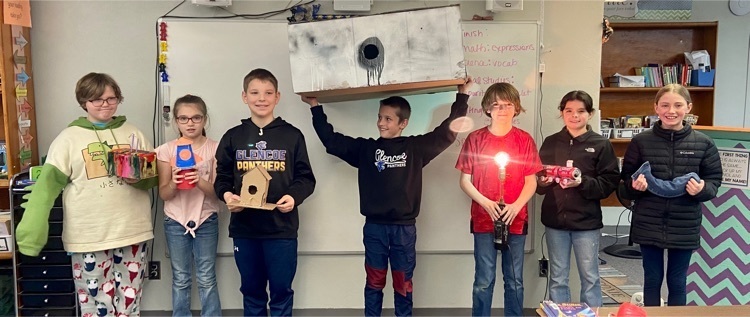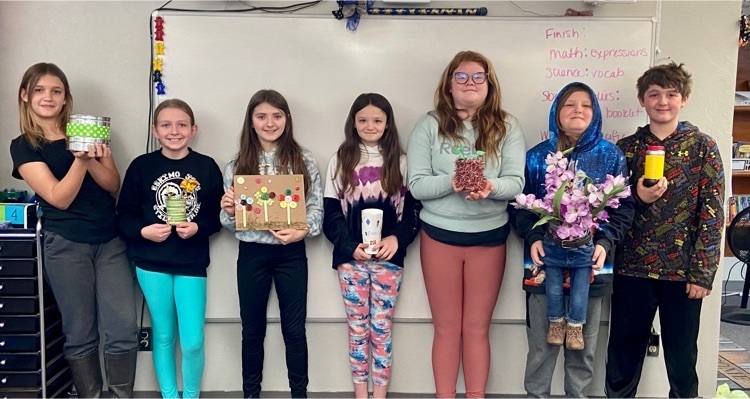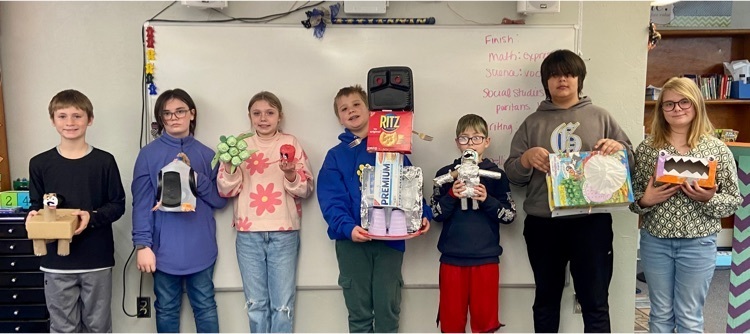 5th-8th grade basketball games have been CANCELED tonight. If the games are rescheduled we will let you know. Thank you

It's Game Day! Let's go! #GameDay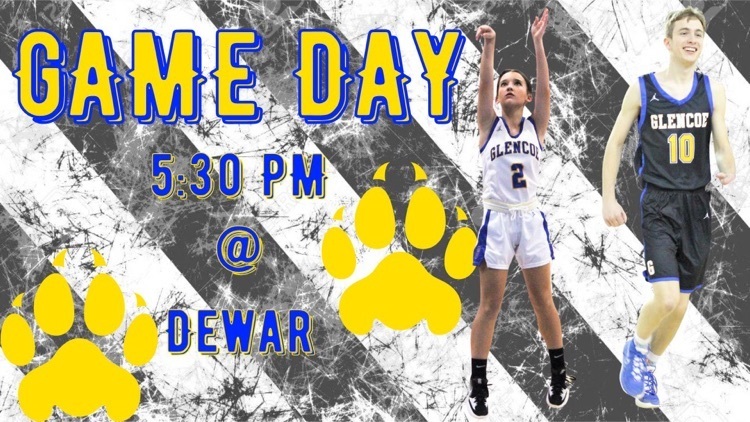 Another successful weekend in Guthrie for Glencoe FFA's swine showman! We wish them luck with their upcoming swine shows! 👍 Saturday (1/21/23) JEFF BUETLER MEMORIAL SWINE JACKPOT Nola Ross: 2nd Place Class 1 Light Crossbred Morgan Matheson: 3rd Place Class 1 Purebred Yorkshire 2nd Place Class Class 2 Light Crossbred 2nd Place Class 3 Dark Crossbred 1st Place and Reserve Breed Champion Berkshire 3rd Place Class 3 Hampshire 3rd Place Class 3 Light Crossbred

Sending out a big THANK YOU to our parents and community for your support during the Glencoe Invitational Tournament and helping with the hospitality room and concession.