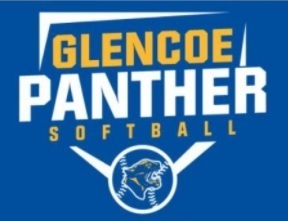 Glencoe FFA Chapter is now selling blue and gold. Ask any FFA member to place an order.

Glencoe FFA Chapter is now selling blue and gold. Ask any FFA member to place an order.

4th grade Longest Paper Chain STEM Challenge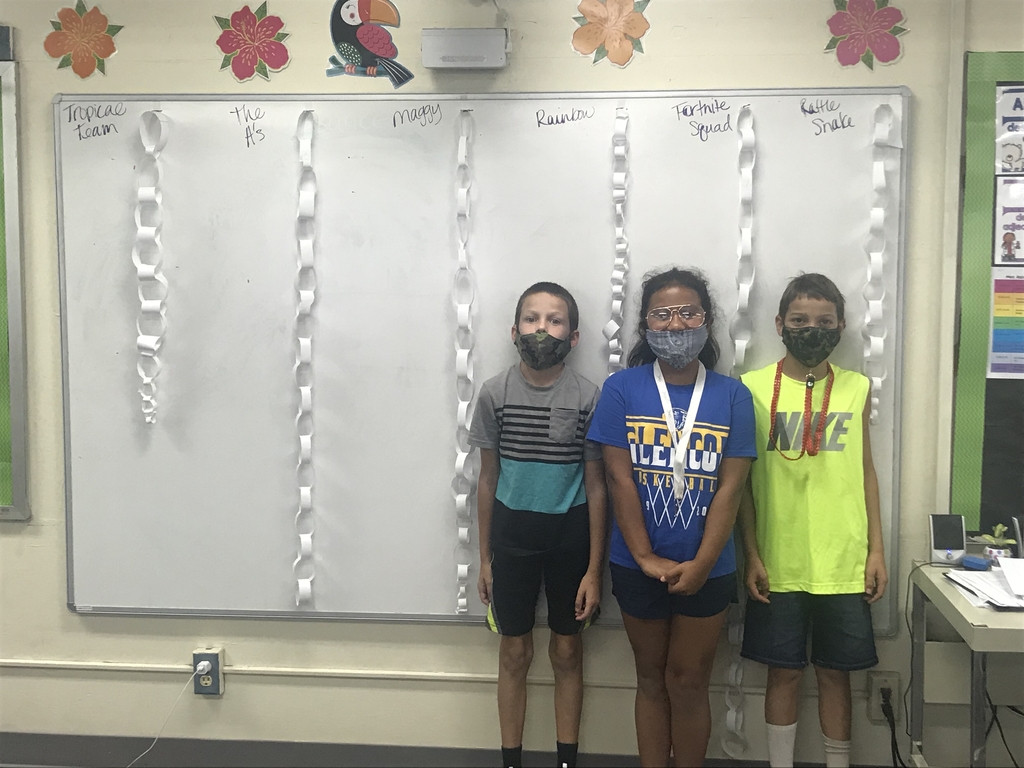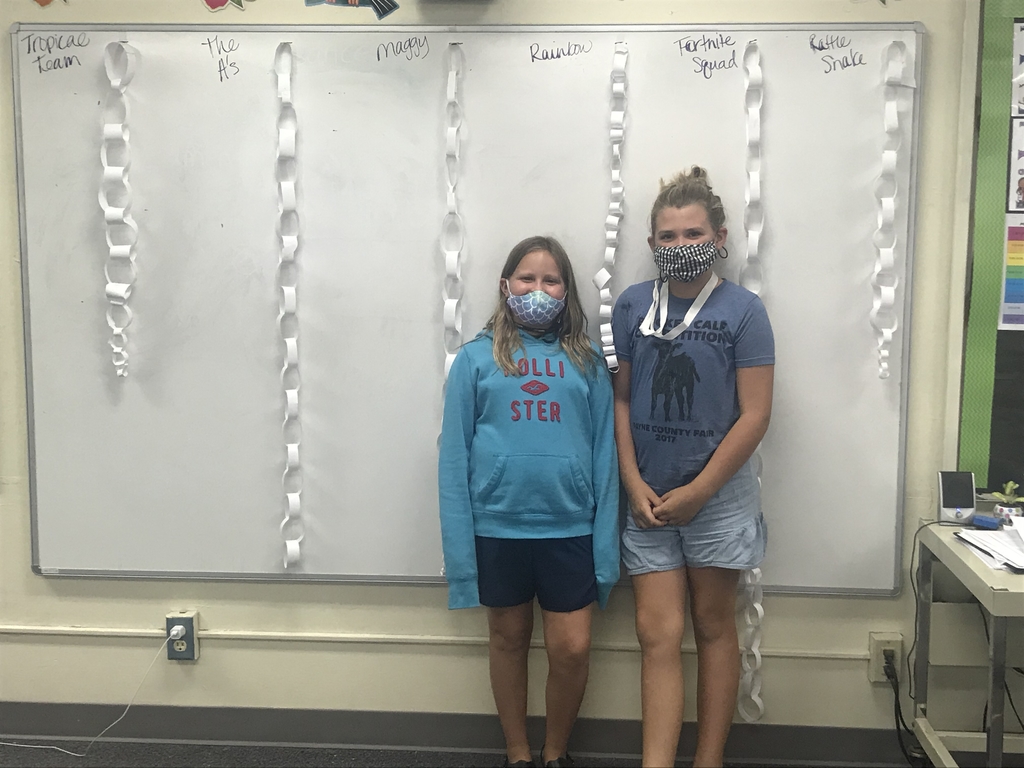 4th grade Longest Paper Chain STEM Challenge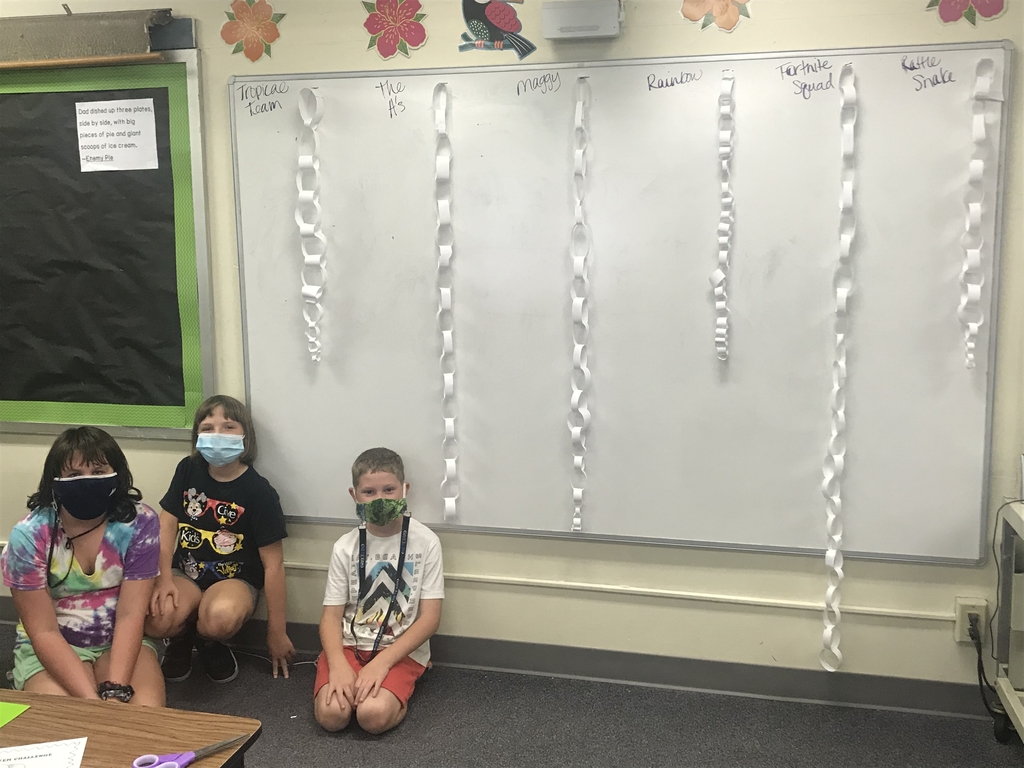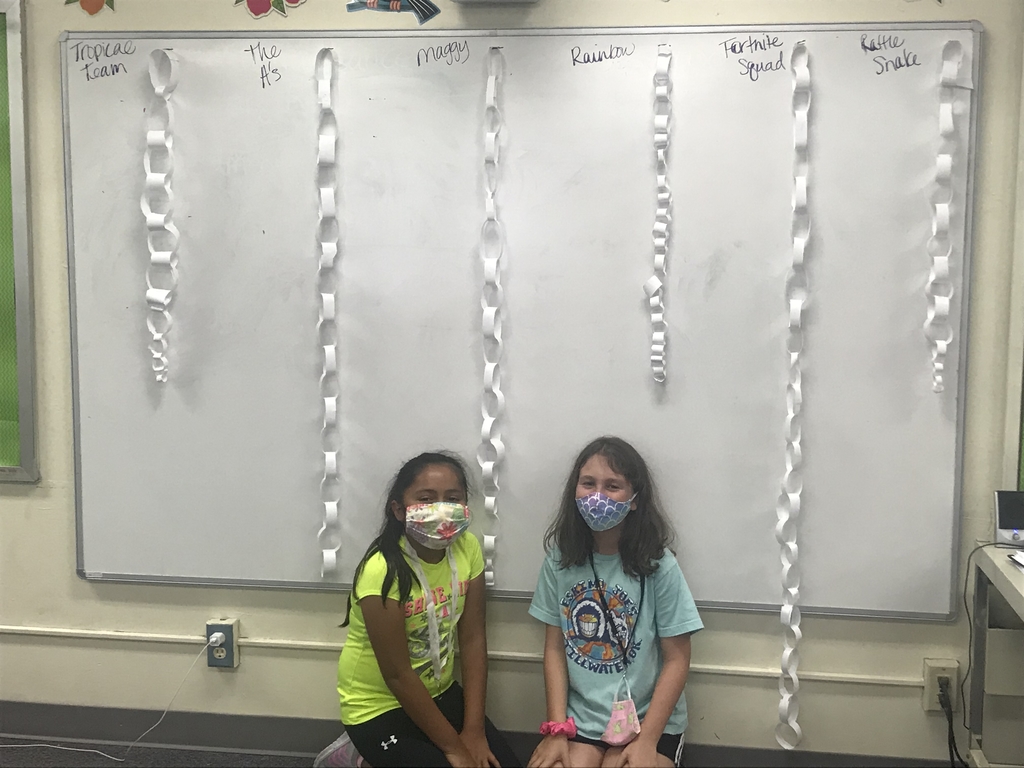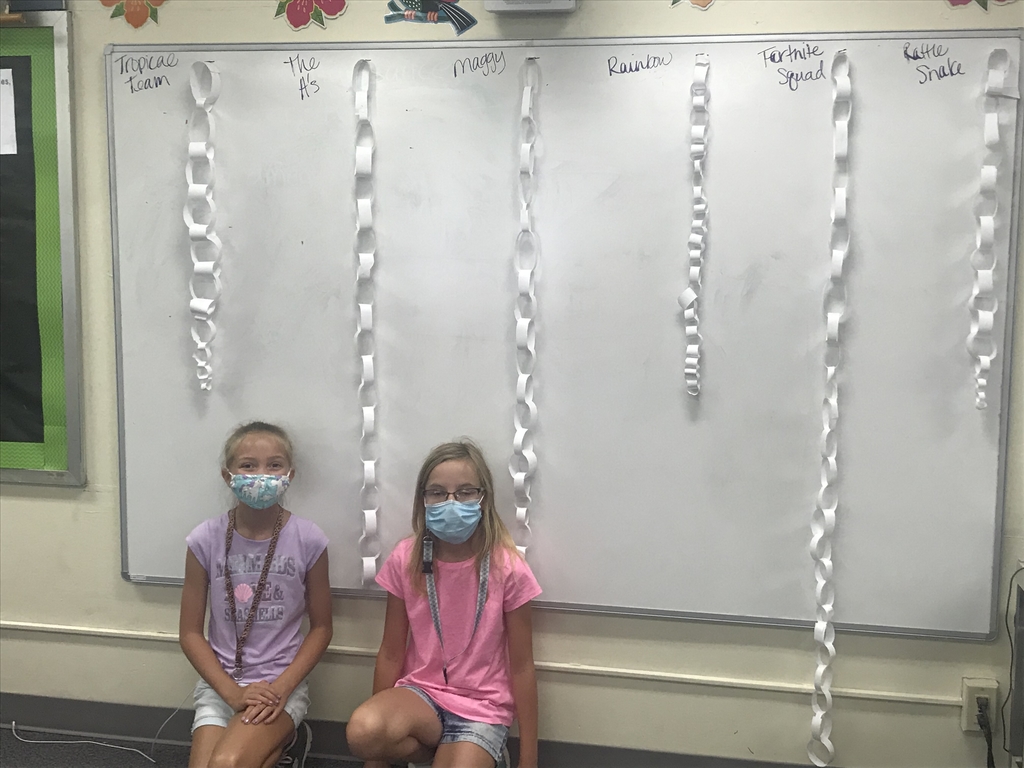 5th grade Cup Stacking Pyramid STEM project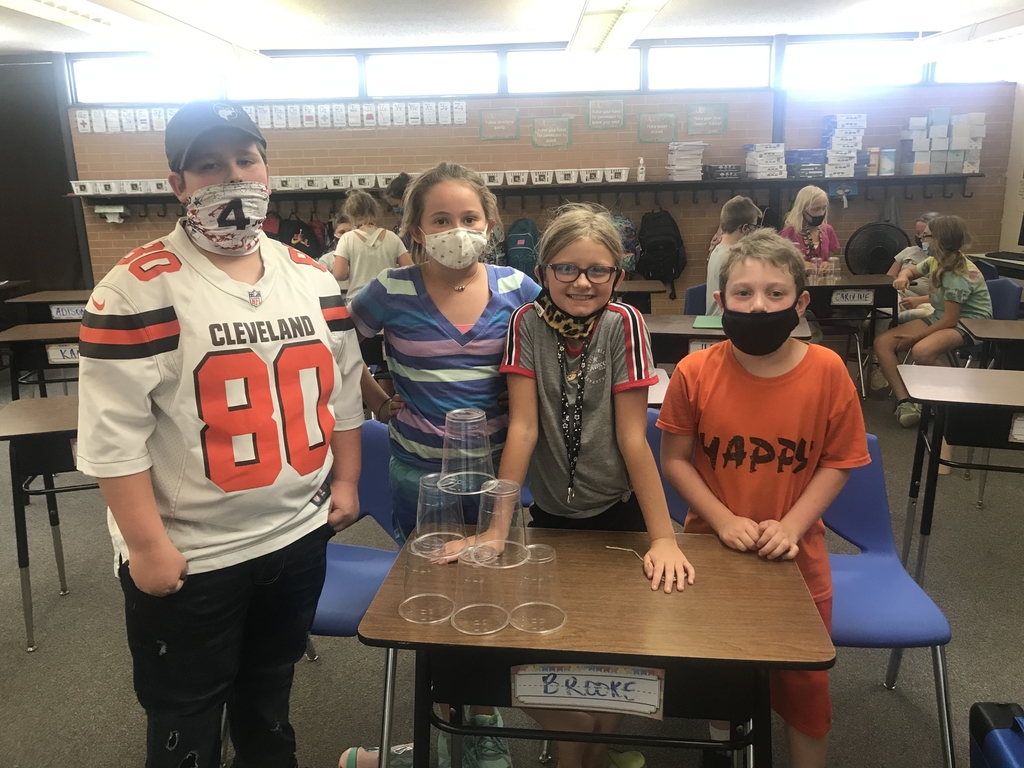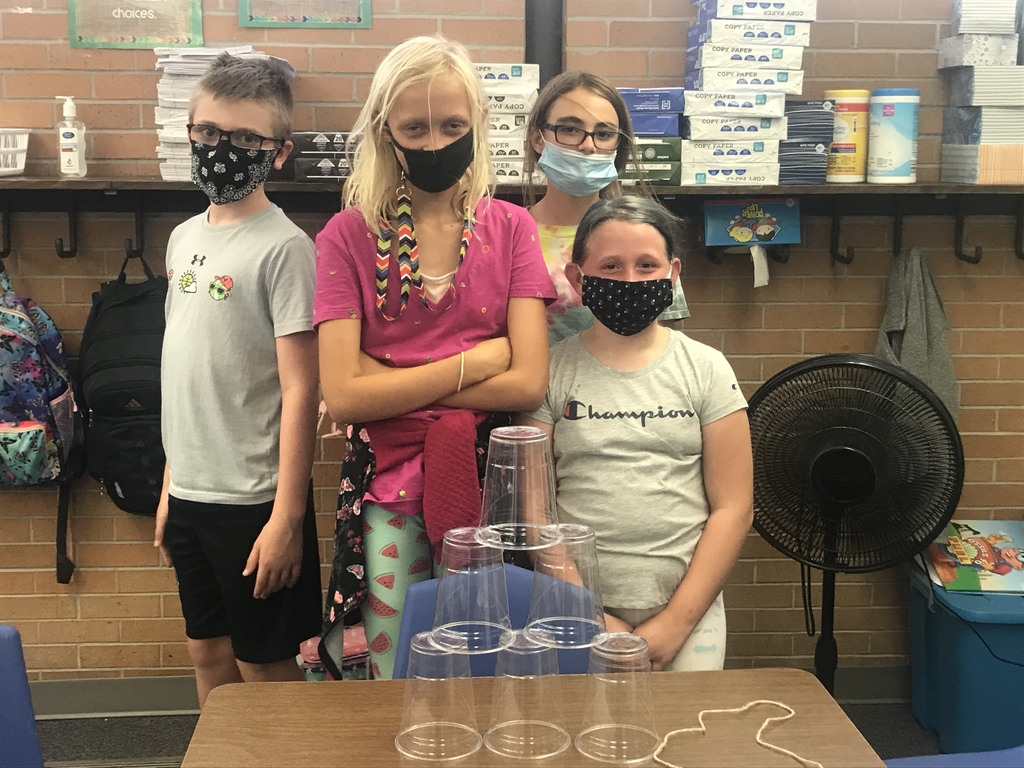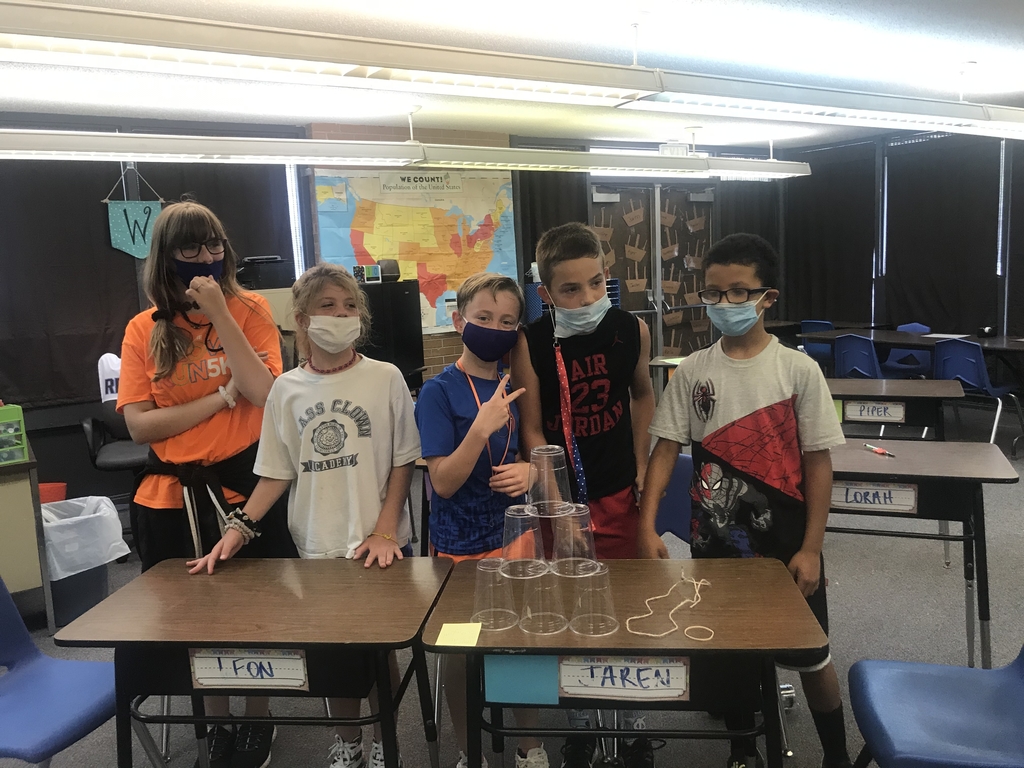 JH Baseball schedule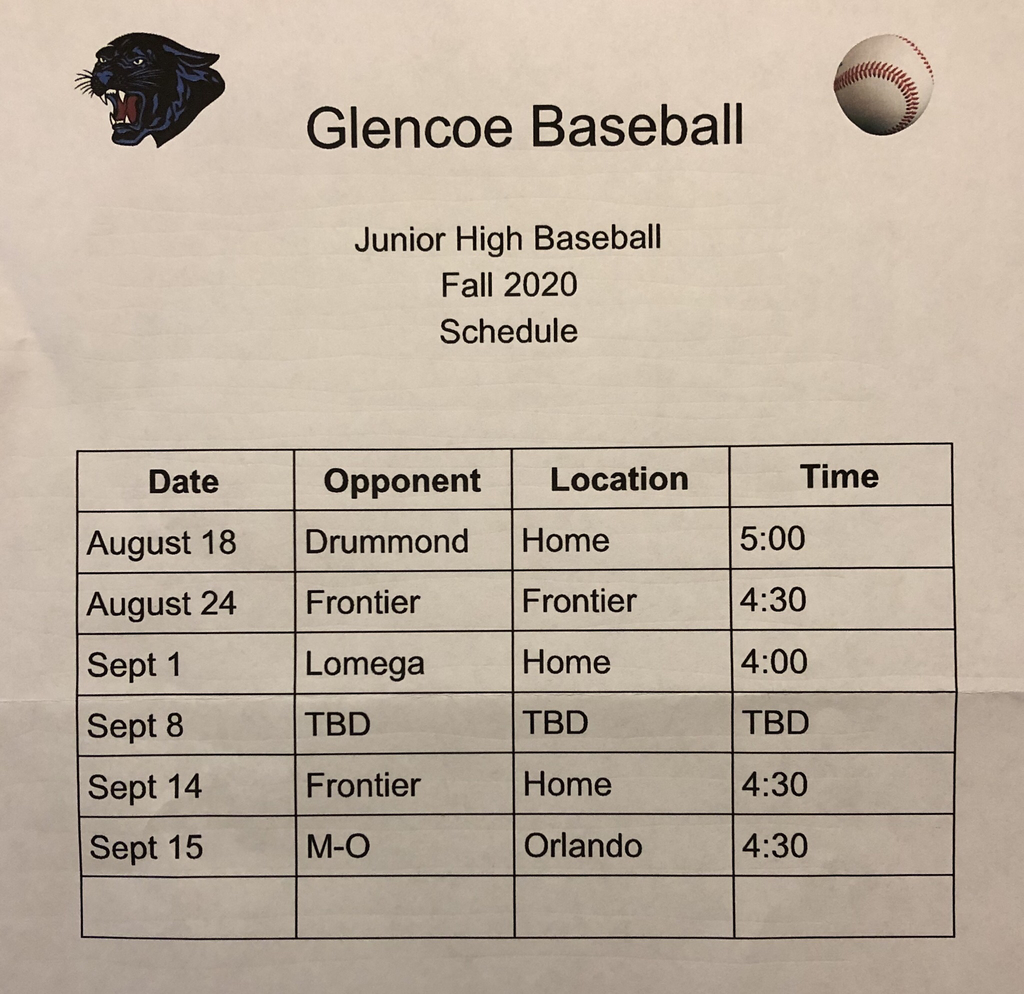 HS Baseball and Softball schedules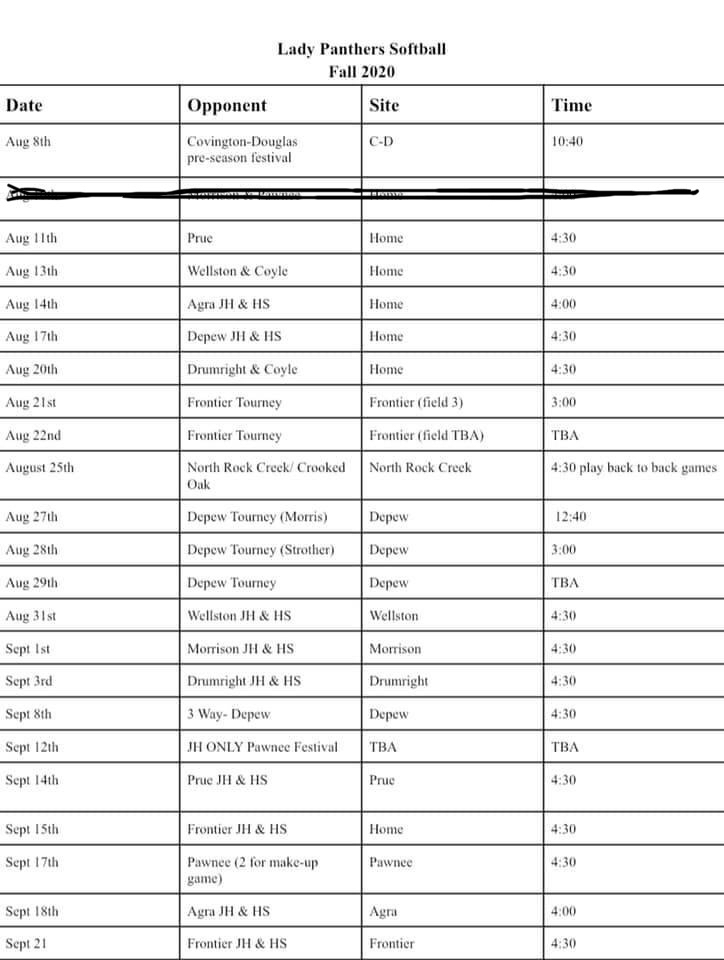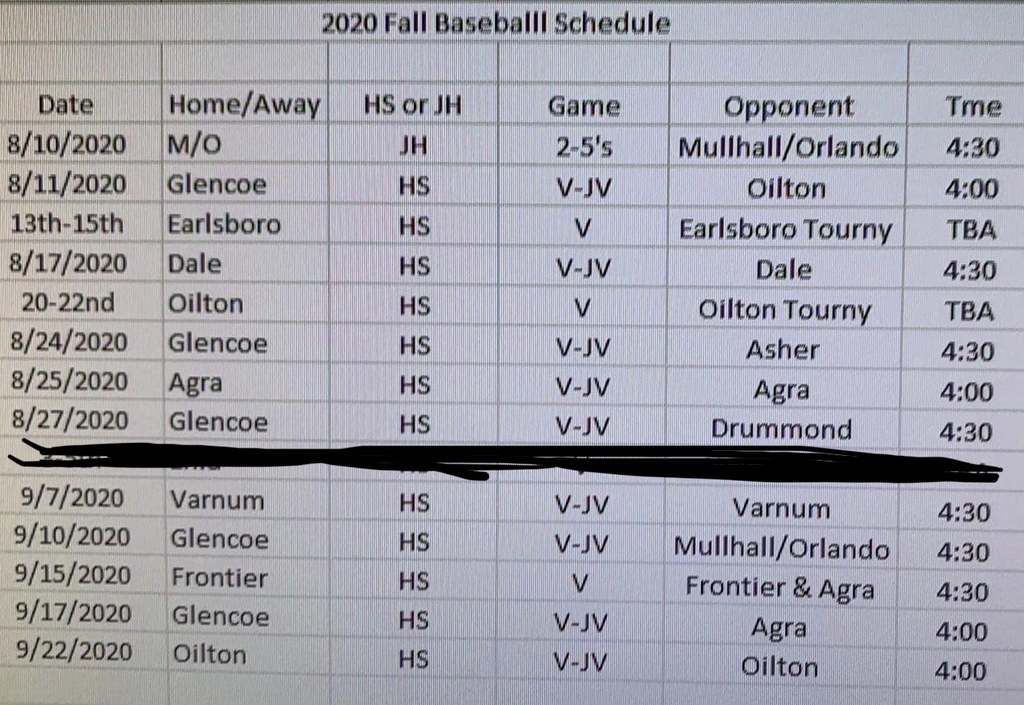 These first 2 days of school have gone amazing! Our day 1 start yesterday was the smoothest it has ever been!! Thank you parents for all your support and understanding. There are no words for how proud I am of my staff - they have faced adversity and overcome it with flying colors. They are invested and committed to these students and our school. Mrs. Lane #pantherproud

Elementary Mask fundraiser has begun, orders are due the 18th. Elementary students should have an order form on the back of their menu.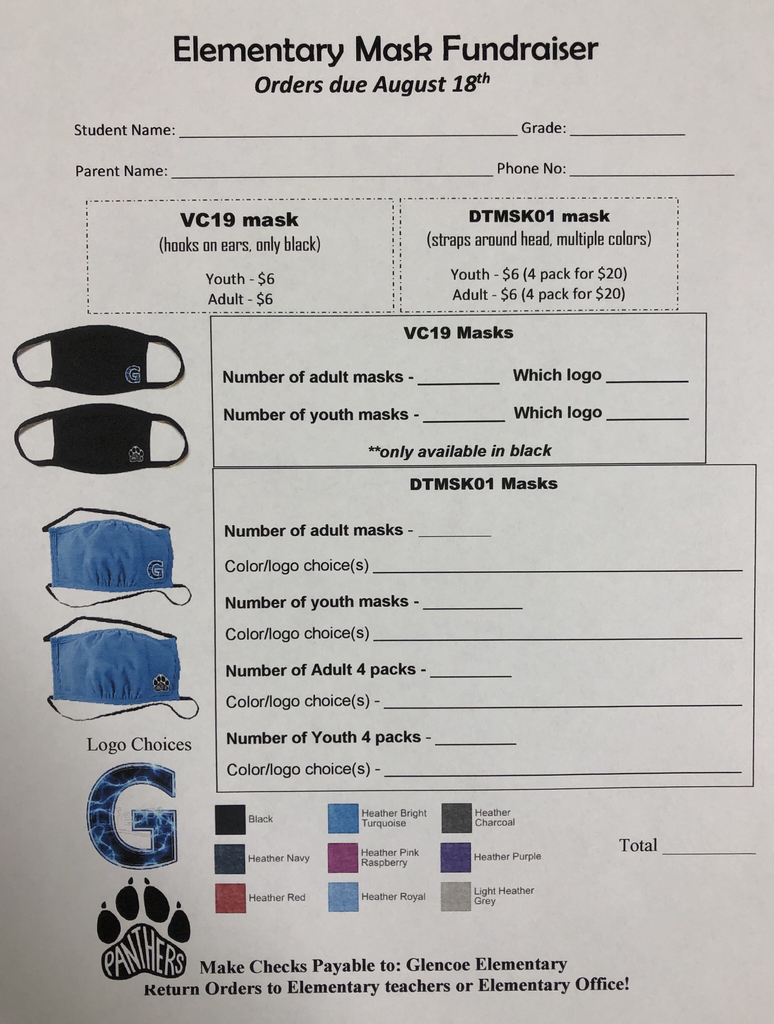 Please double check old school bags and around the house, we are still missing around 75 books from the Elementary Library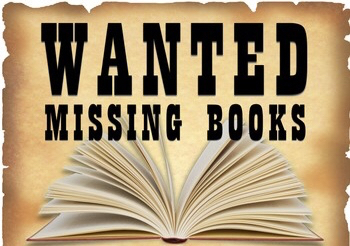 Cafeteria news: NO microwave will be available for student use.

Lanyards (breakaway ones) need to be purchased for the student's masks. When they leave cafeteria and go directly to playground they need to be able to hang on to their mask until they back into buildings. Thank you so much!!!

Glencoe masks! Coming soon!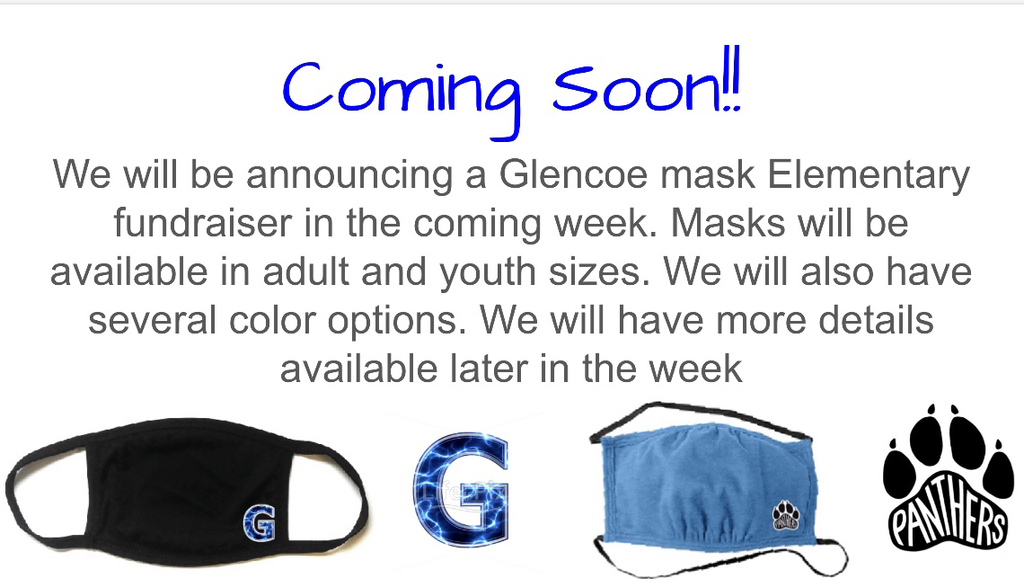 Mrs. Stout, our Elementary Librarian, is retiring after 28 years with us at Glencoe Public Schools. We can not begin to say how much she will be missed. She was a treasured employee and friend! Thank you for all the years of service and the impact you've had on our community and students.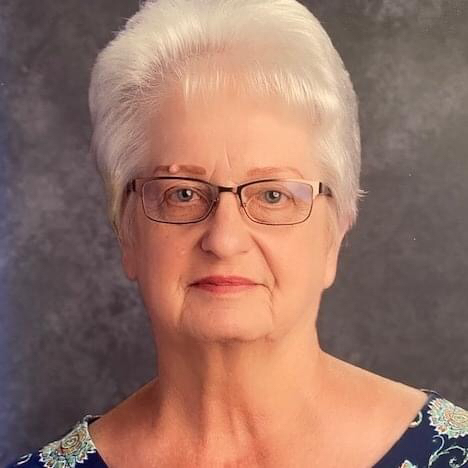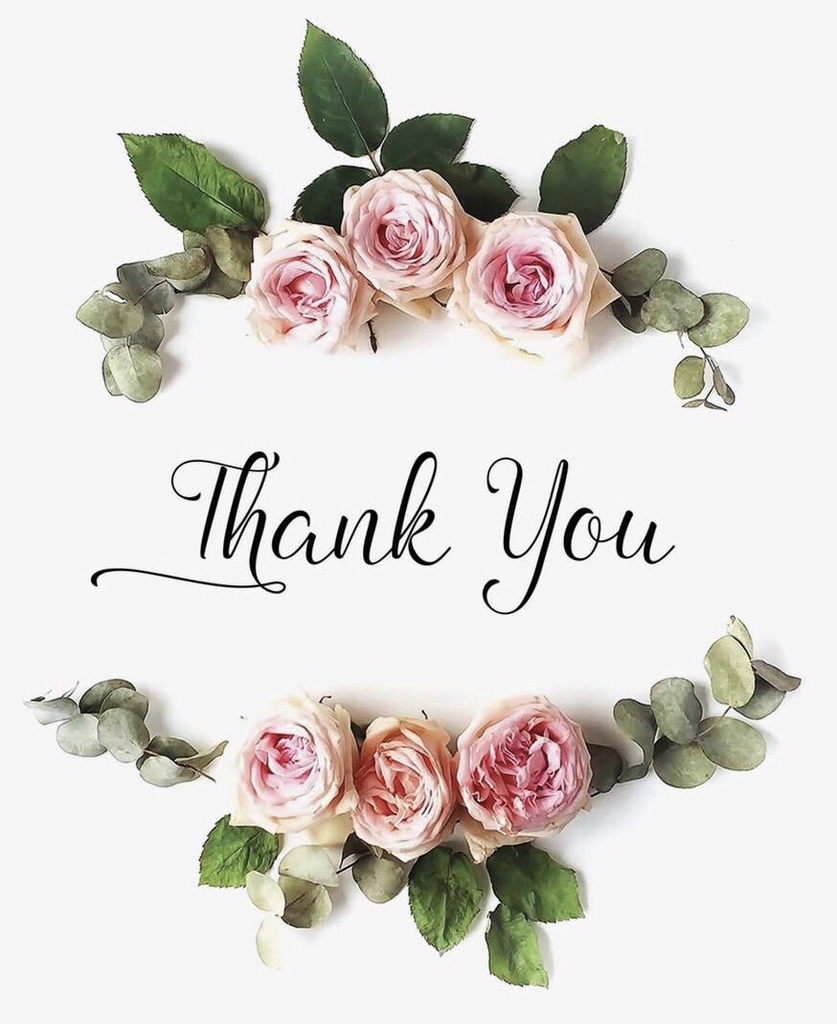 Yearbook News Yearbooks will be delayed due to printing press being shut down. We will make an announcement when we have more details.

Due to Covid, Glencoe yearbooks will be delivered at a later date than usual. We will provide updates as we receive them. Thank you for your patience.

Elementary enrollment is in cafeteria from 5-7pm TONIGHT. (if you didn't enroll online already) MASKS REQUIRED TO ENTER and a limited # of people allowed in at a time, so please don't bring the entire family. Thank you!! Many students did NOT pick up their end of year supplies/report cards. We will have those sacks in the cafeteria tonight for you to pick up. Last year's 6th graders supply sacks have been taken to High School.

Reminder: Athletic Physicals are tomorrow, Tuesday, July 28th. Any student that intends to play a school sport is required to have a physical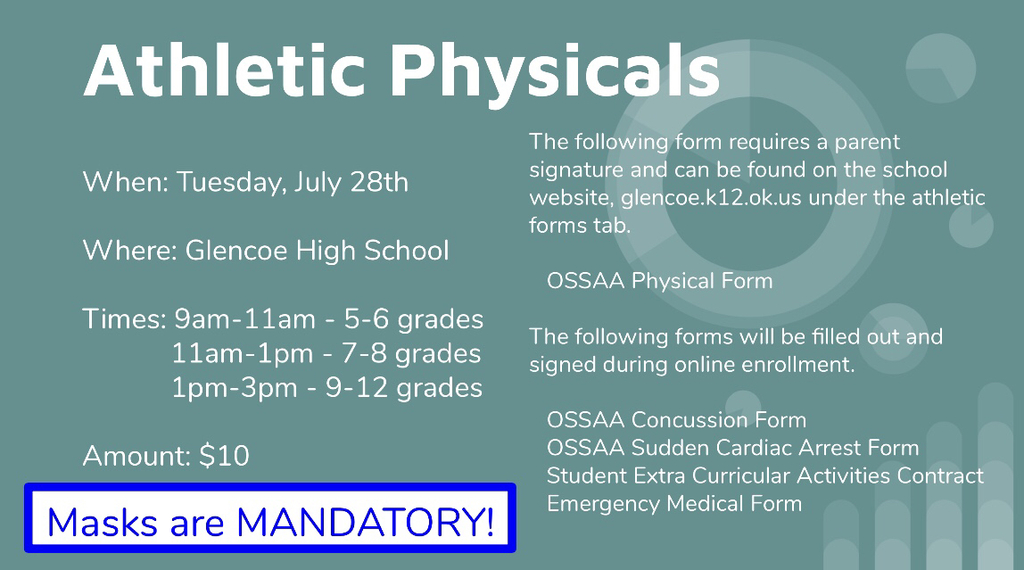 Baseball Practice schedule next week: July 27-31 Monday 7:30 p.m Tuesday 10 a.m. Wednesday 10 a.m. Thursday 7:30 p.m. Friday 10 a.m.